Tracking My Moods
Mood tracking beyond journaling.
Hey friends,
While I've been journaling daily for over three years, this summer I realized I needed a better process of keeping track of – and working with – my impulses, emotions, and moods. This has led to the creation of my mental library, mental maintenance log, and the Always Aware technique.
Good start, but I also wanted to focus specifically on moods and emotions. So, after spending a few weeks trying to deconstruct them (more on that later), I decided to give mood tracking a try to see how it changes over time. Journaling provides no simple way of visualizing mood trends, so I needed a mood tracker.
After comparing a few alternatives, I went with Daylio since it looked great, had the main features I needed, and I've already seen a friend use it. Today marks 39 days since I started using Daylio to track my moods, and the results are in: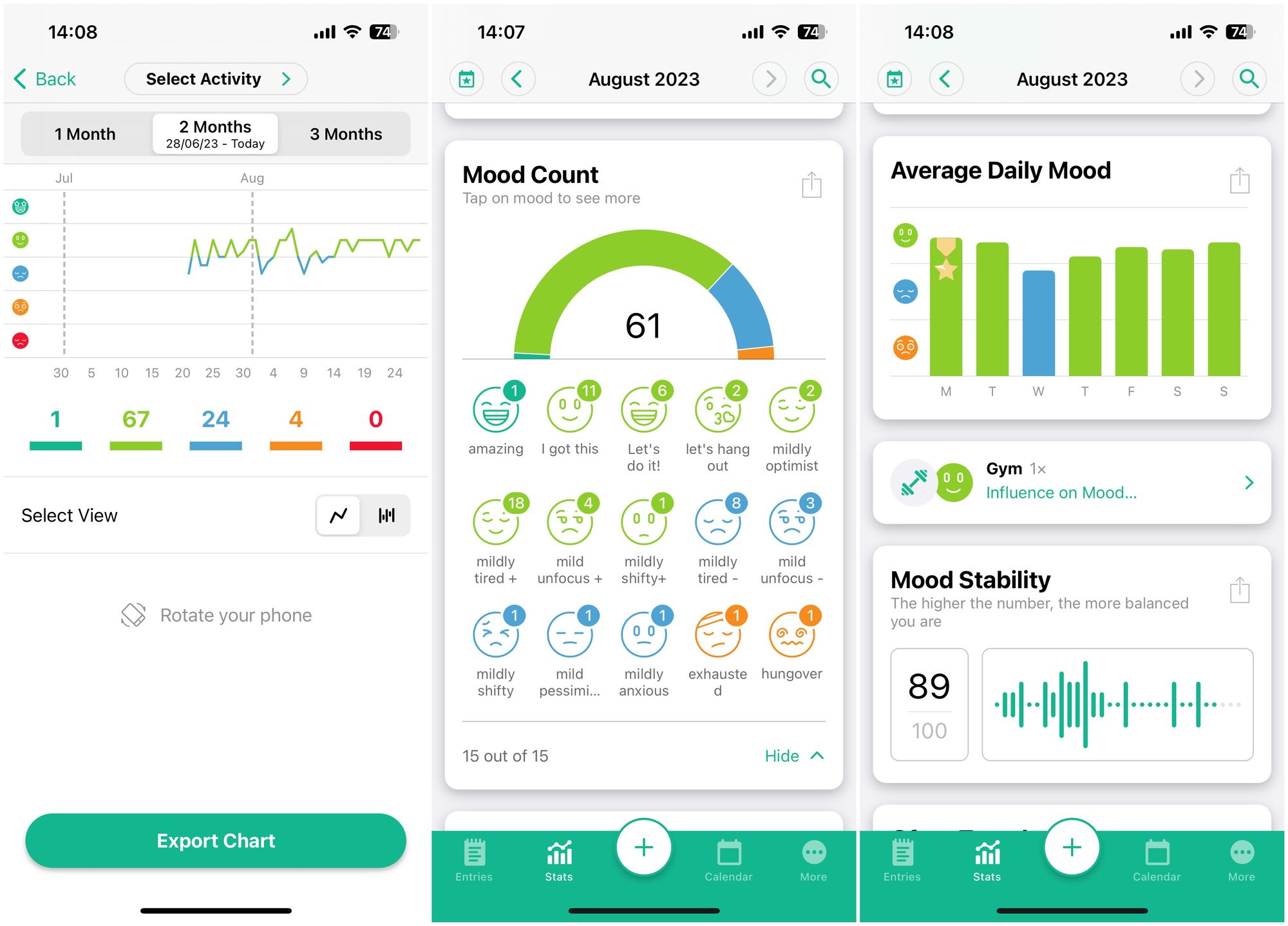 Not too exciting since it's pretty stable, and I'm not using Daylio's goal and activity features – but it still feels incredibly helpful as it keeps me aware of my mood trends, and as we all know awareness is key.
I'm now looking forward to test-driving Daylio during my least favorite parts of the year that are right around the corner: fall and winter!
Do you keep track of your moods?
Have a mildly optimistic week ahead,
Martin
A few thoughts
Big City Energy. It's my second week in Philly and I have to say that living in a big(ger) city in the middle of all the hustle and bustle makes me feel alive. I can't imagine living in a small town where nothing ever happens, at least not permanently.
Everything's bigger in America. The cars are big. The cities are tall. The Eagles vs Colts game I saw last week felt like a FIFA World Cup match due to the absolutely massive stadium and the atmosphere of it. (The capacity of the Lincoln Financial Field stadium is almost 70k. The biggest stadium in Latvia is 14k.)
Loved this
Pig Kidneys Performing Effectively in Two Brain-Dead Patients We're only that far away from overcoming organ shortage.
Insecurity Screams, Confidence Whispers "The more aggressively someone tries to convince you of something, the more insecure they are in their belief."
The fun part
The first time I've watched a game of American football in my life. In general, let alone in person! It felt a lot more exciting than I could've imagined.
Go Eagles!